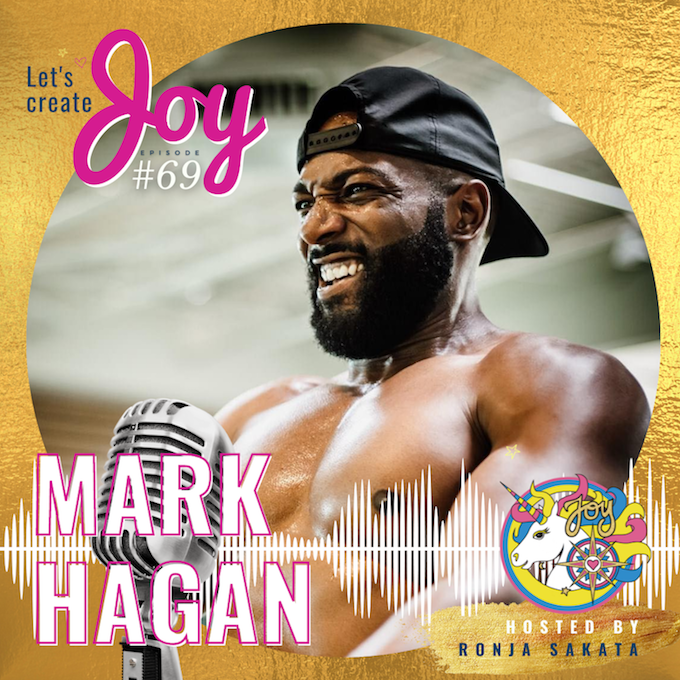 I met Mark Hagan in Jesse Itzler's «Build Your Life Resume»-facebook group and he is a wonder! Mark owns several businesses, he has a family of six and the greatest attitude towards life. In this episode we talk about the importance of nutrition, habits, why taking action is crucial for success, floating and much more. I wish you lots of fun with this conversation full of inspiring insights.
→ Get the show notes, quotes & links here: https://www.joyismycompass.com/blog/ep69-mark-hagan
––––––––––
Connect with me here:

instagram | https://www.instagram.com/joyismycompass
facebook | https://www.facebook.com/ronjasakata.joyismycompass
pinterest | https://www.pinterest.ch/joyismycompass/
 
website | https://www.joyismycompass.com
 
Connect with Mark here:
facebook | https://www.facebook.com/HealthyStewards 
instagram | https://www.instagram.com/marktrainme/
––––––––––
If you want to support my podcast and be inspired by more awesome people, please subscribe and leave a review! : )

––––––––––

About me

My name is Ronja Sakata, I want to make this world more joyful, playful & colorful! My goal is to inspire you to take note of the little tiny things like a friendly sunray on your face. I want to rise your and my awareness, how precious this life is. Every moment it could be over, so let's enjoy every day to the fullest! Let's use joy as our compass!
This podcast was born out of the idea to talk to different people about how they bring joy into their everyday life. The results are exciting and extremely enriching conversations. We are all experts of our everyday life and it is incredibly inspiring to experience the different opinions, approaches, rituals and much more. With my podcast I would like to show you how many possibilities there are to create joy in your life, no matter where, with whom and how you are in life right now.